PARAGON SPREAD 338 RAMADHAN GIFTS IN CHAMPIONS PARAGON ELEMENTARY SCHOOL IN SOUTH JAKARTA AND CIMAHI
PARAGON SPREAD 338 RAMADHAN GIFTS IN CHAMPIONS PARAGON ELEMENTARY SCHOOL IN SOUTH JAKARTA AND CIMAHI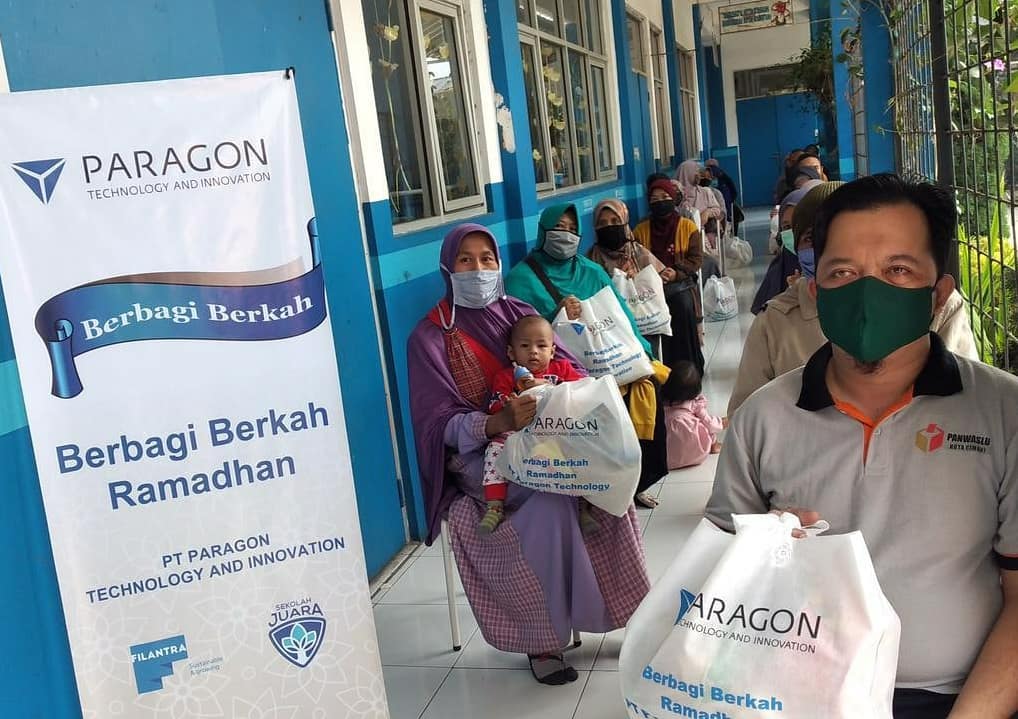 PARTNER:
PT Paragon Innovation and Technology
INDUSTRY:
manufacturing cosmetics
DESTINATION:
Sharing happiness by distributing Ramadan gifts to the South Jakarta Champion Paragon Elementary School and Cimahi Champion Paragon Elementary School.
CHALLENGE:
Not all school children can get Ramadan packages in the month of Ramadan.
SOLUTION:
On this occasion, PT Paragon Innovation and Technology has distributed 338 packages of Ramadhan Gifts in the form of basic food packages and compensation for 148 packages of SD Juara Paragon South Jakarta and 190 packages at SD Juara Paragon Cimahi.
This event was attended by Mrs. Nelsa from the Paragon CSR Team through a zoom meeting, the Principals of SD Juara, Mr. Aap Apipudin as Relationship Management Filantra, and Mr. Majid Badaruddin as Program Management Head of Filantra.
The parents of the students were also present at the event.
"Assalamualaikum, my name is Bagas, I study at the Cimahi Paragon Champion Elementary School. I'm grateful for the gift Paragon gave me. Success always Paragon!" said Bagas, a grade 1B student of Cimahi Paragon Champion Elementary School.
#Paragon #SDJuara #CSR #ParagonxFilantra