INDOSAT OOREDOO WITH FILANTRA PROVIDES FREE HEALTH SERVICES TO IDPs IMPACTED BY THE ERUPTION OF MOUNTAIN SEMERU
INDOSAT OOREDOO WITH FILANTRA PROVIDES FREE HEALTH SERVICES TO IDPs IMPACTED BY THE ERUPTION OF MOUNTAIN SEMERU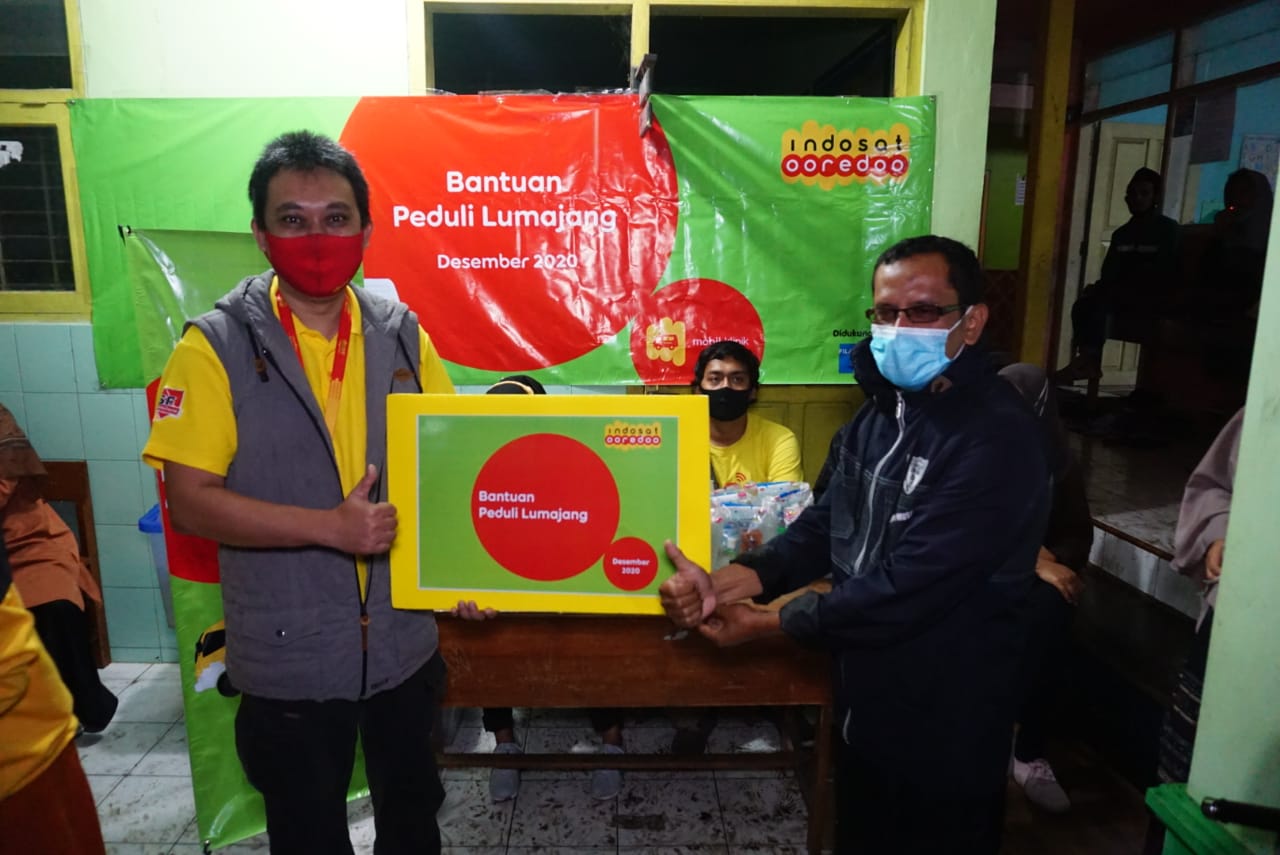 PARTNER:
PT. INDOSAT OOREDOO
INDUSTRY:
Providers of telecommunications services and telecommunications networks
DESCRIPTION
OBJECTIVE:
Free health service program for refugees affected by the eruption of Mount Semeru
CHALLENGE:
Tuesday, December 1, 2020 Glide of incandescent lava and hot cloud avalanches led to the Kobokan bulkhead which is on the southeast side of the crater peak. There are 102 people from Supiturang Village who fled
SOLUTION:
Indosat Ooredoo and Filantra provided 3 in 1 assistance to 102 affected refugees in the form of free health services, distribution of additional food in the form of UHT milk, hand sanitizers, and medical masks, and Indosat Ooredoo starter packs to Supiturang residents.
This activity was attended by Mr. Andik, a representative from the Indosat Oredoo Probolinggo office, as well as Mr. Yadin, a representative from the Lumajang District Health Office and several employees from the Pronojiwo Community Health Center. In his speech, Mr. Yadin revealed that this activity was very helpful for residents who were affected by the Semeru eruption, especially since there were a lot of elderly refugees who complained that they started coughing because of the dust covering the location. He is very grateful for the concern of the health team from Indosat Ooredoo.
"The free health services are in the form of blood pressure, medical examinations, and the provision of free medicines as well as distribution of Indosat cards, distribution of masks and hand sanitizers." said one of the team from Indosat Ooredoo.